Hotline
1 (574)-607-4008
/
(800) 613-6219
|
Contact
FREE
U.S. Shipping (orders over $180)
100 DAY
Return Guaranteed
What is the best way to store cigars for a long time?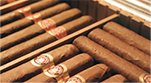 In recent years, interest in ageing or maturing cigars has increased greatly. Various cigar manufacturers now market cigars that have matured over several years, often in limited editions. Similar to good wines, the long-term storage of most premium cigars leads to a positive change in flavour. This process is generally referred to as
ageing
. The flavours become more pronounced, the overall taste more harmonious and the cigar loses any unwanted sharpness. However, since cigars are not generally offered in different stages of maturity, aficionados are left to their own devices and have to organize the long-term storage of their favourite cigars themselves. In contrast to cigars intended for immediate consumption,
a slightly lower humidity level of 63-70% is recommended for long-term storage
. This also reduces the risk of
tobacco beetle infestation
and the development of
mould inside the humidor
.
An
electronic humidification system, specially designed for cigars like those used in
cigar cabinets
, but also those for
table top humidors
, is absolutely essential for long-term storage. These ensure a uniform climate inside your humidor through regular
air circulation
, effectively preventing pockets of elevated humidity levels from forming in the humidor, which can ultimately lead to mould.
For long-term storage, cigars should be kept in their original box. 50-count cigar boxes are particularly popular among cigar collectors.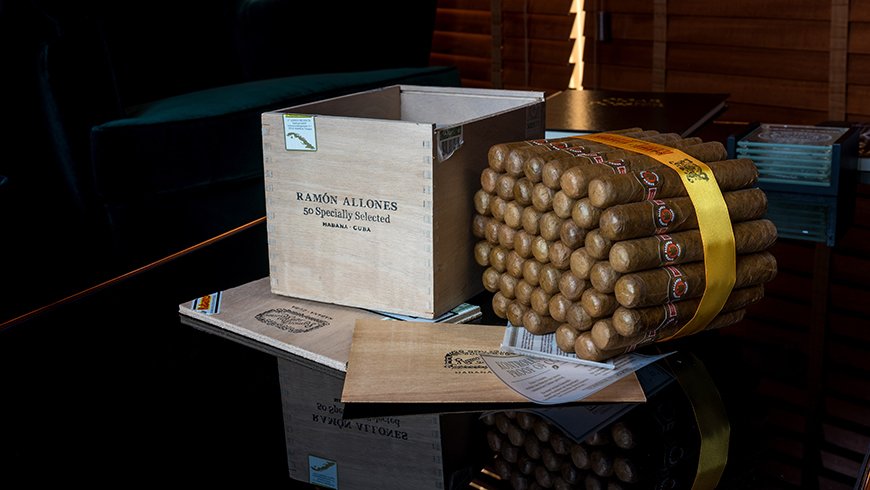 In the sealed box, the cigars will
ripen
gradually and their flavours will mellow and deepen.
Most premium cigars can be stored almost indefinitely within the mentioned humidity range, and the majority of cigars will experience a positive change in flavour over the years. It is generally recommended to store cigars in the humidor for 6 to 12 months after purchase. What is commonly referred to as ageing for cigars implies a minimum of 2 years of storage.
The correct humidity level inside a... ›


‹ Where is the best place to set up a...