Hotline
1 (574)-607-4008
/
(800) 613-6219
|
Contact
FREE
U.S. Shipping (orders over $180)
100 DAY
Return Guaranteed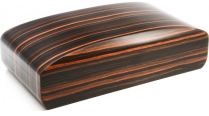 Guy Janot Humidors have long been a favorite of cigar aficionados, offering superb construction and luxurious, eye-catching designs. A second line of humidors under the Guy Janot banner, dubbed Pegasus, has also captured the attention of cigar lovers everywhere. Beautifully crafted, sophisticated, and affordable, Pegasus humidors have set a new standard for the modern cigar humidor.

]

The Cigar Humidor Reimagined
The Pegasus line of humidors reflects the passion of Guy Janot's artisans and their desire to create the finest humidors on the market. Whether part of the Guy Janot or Pegasus series, every humidor bears the mark of the utmost quality and is sure to provide you with years of exceptional humidity control.
You'll find a wide range of sophisticated humidors in the Pegasus line, each bringing a pleasing look to any cigar storage space. There are a few features of each humidor's design that make Pegasus humidors stand apart from others:

Minimalist Styling
Pegasus humidors strike a beautiful balance between elegance and functionality, creating humidors that are luxurious without pretensions. Pegasus humidors stand out due to the masterful use of various exotic woods and unique finishes. Nearly every variation has become a humidor classic cherished by cigar fans of all levels of taste.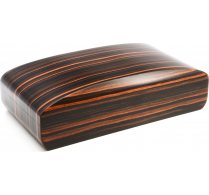 Solid Construction
Every humidor features heavy-duty hinges and extra-thick walls that provide durability and ensure moisture doesn't escape, which would otherwise deprive cigars of precious humidity. This results in a humidor built to last that will provide a safe and secure home for your most treasured cigars.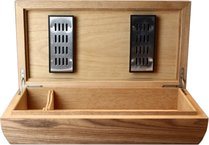 Reliable Humidification
Guy Janot's humidifiers use modern technology to deliver consistent humidity day in and day out with just a splash of distilled water. Whenever relative humidity drops below approximately 72%, the humidifier releases moisture. If humidity rises above 72%, it absorbs moisture. Featured in most Pegasus humidors, the self-regulating humidifier delivers tremendous humidity control that you can trust to keep cigars in optimal condition.


From Inside to Out
Since a humidor's primary function is to preserve cigars, every Pegasus humidor is crafted first and foremost with an emphasis on stability and interior design. Thick walls, solidly constructed hinges, and high-quality Spanish cedar lining help maximize humidity control, minimizing moisture loss that could lead to dry and damaged cigars.

Each humidor's solid construction works in perfect unison with the humidifier, so you won't ever have to use a hygrometer! All you have to do is keep the humidifier filled with distilled water and the occasional humidity control solution, and that's it. This allows you to spend less time worrying about the state of your cigars and more time enjoying better, more efficiently conditioned smokes.

Many of the humidors also feature dividers to better organize your cigars. Larger capacity humidors also may include removable trays, making it easier to sort and find cigars when it's time to spark up your favorite smoke. There is also plenty of space in each humidor if you choose to upgrade the humidifier.

While the interior of each humidor offers robust functionality, the Pegasus team also understands a great humidor has to provide a pleasing look and feel to match. A Pegasus humidor should enhance its space, no matter the home or office décor. So it is that the superior design of each humidor's interior is complemented with beautifully crafted exteriors.

Unique woods, lacquers and their very own special frosting method provide the unmistakable Pegasus style. The resulting humidors offer just the right blend of form and function that gives cigar lovers everywhere a reason to cheer.

The Pegasus Line-up

Whether at home or on the move, Pegasus humidors are available in a variety of sizes to accommodate your every need. Each humidor is designed to optimize efficiency while still delivering an elegant, yet delightfully understated appearance.

There are five basic sizes from which to choose:
100 Cigars Large capacity ideal for long-term storage or aging
80 Cigars Strikes a balance between accessibility and capacity
50 Cigars The all-around choice for the everyday aficionado
35 Cigars A great option when desk space is limited
20 Cigars Features integrated magnetic closures perfect for keeping cigars safe while traveling

The Pegasus team also offers several types of wood exteriors, each available in various colors and finishes to enhance any décor with eye-catching appeal. A few of our favorites include:

All prices include already VAT. Free US shipping from $180. For order value under $180 additional
shipping costs
apply. Strikeout prices are suggested retail prices.