Hotline
+1-574-6074008
/
+1-800 6136219 (toll-free number)
/
+44 (0)845-8675 43 5
|
Contact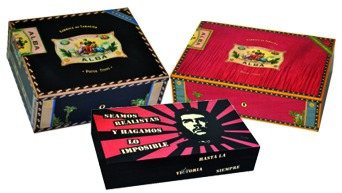 Just a few elite humidor makers dominate today's luxury humidor market, and one of the most revered is Elie Bleu. Opulent in style, efficient in design and crafted with the utmost quality, Elie Bleu humidors and accessories are the perfect high-end choice for today's modern cigar aficionado.

The Start of Something Magical
The Elie Bleu story begins in 1976 with the opening of the Elie Bleu workshops located in the Faubourg Saint Antoine, the center of the Parisian cabinet-making industry. Founded by Alain Berda, the workshops quickly gained a reputation for their expertly crafted products constructed of the finest hand-selected woods, which showcased a remarkable talent for marquetry.

Elie Bleu's humidors were particular favorites amongst the Parisian cigar-loving elite. Word eventually made its way to the United States at the most opportune moment. The cigar boom of the 1990s was just catching fire, and the timing was right for Elie Bleu to be introduced to the world.

This global exposure accelerated demand for Elie Bleu humidors and allowed the company to open its first Parisian boutique in 1997. Alain Berda would sell the company in 1998, but Elie Bleu's destiny was set. By the early 2000s, Elie Bleu was consistently ranked amongst the top humidors in the world and began to expand production to a variety of other products. From watch winders to jewelry boxes and beyond, Elie Bleu excelled at creating world-class heirlooms for sophisticates everywhere.

The opening of a new workshop in 2007 gave Elie Bleu greater flexibility to keep up with demand and further expand the product range and focus on environmental sustainability. As of 2019, the company has put more focus on the reduction of carbon emissions to help minimize the effects of climate change, while also planting a tree for every Elie Bleu-branded product sold.

With a reputation for luxurious quality mixed with a sense of global responsibility, Elie Bleu continues to be one of the most highly regarded humidor makers in the world today. What's more, the artisans of Elie Bleu's workshops aren't resting on their laurels, they continue to push the boundaries in design, style, construction techniques and imagination.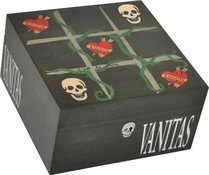 The Elie Bleu Process
Each Elie Bleu humidor is painstakingly made by hand, with each step highlighted by a master artisan at the peak of expertise and ability. Understanding the process required to create these stunning works of art will only add to the level of gratification and appreciation of owning an Elie Bleu humidor.

Wood Selection
Only the finest woods are used to craft Elie Bleu humidors with the most precious and exotic used to create Elie Bleu's stunning veneers.

Product Design
Elie Bleu's design team blends exacting functionality with Eli Bleu's legendary opulence and artful marquetry patterns to create humidors that will stand the test of time in both construction and style.

Marquetry
The intricate skill and patience required to piece together individual pieces of material, such as veneer or mother of pearl, to create a larger design or picture set Elie Bleu's artisans apart from others. While not all Elie Bleu humidors feature marquetry, it has become an iconic part of the Elie Bleu mystique.

Humidor Build
Elie Bleu humidors come alive under the mastery of the workshop's artisans, who build and refine each humidor by hand until it reaches as near to perfection as possible.

Finishing Touches
After each humidor is constructed, it is finished with wood veneers or other materials then polished to give it that final Elie Bleu touch before leaving the workshop, destined to become a cherished heirloom of a proud cigar aficionado.

The Humidors
Elie Bleu's diverse range of upscale humidors offer something for all tastes, from demure understated classics to boldly designed attention-grabbers and everywhere in between. Each heirloom quality humidor utilizes the finest materials and hardware to guarantee optimal cigar climate.

The exterior of each humidor is a work of art in its own right, with beautifully crafted finishes and marquetry offering exquisite detail. Elie Bleu's artisans have a vast array of exotic woods at their disposal, including connoisseur favorites bubinga, macassar, mahogany, ebony and one of Elie Bleu's specialties, sycamore.




The look and style of Elie Bleu's different models of humidors vary greatly. From simple yet elegant classics to the popular Che series, each delivers an alluring harmony of design and functionality. The Elie Bleu Medal series offers a great example of this by using dyed Sycamore, Spanish cedar, and intricate marquetry to create a beautiful piece of art that will serve as a fine centerpiece to any room or office.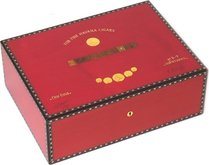 The interiors of Elie Bleu humidors are equally impressive. Spanish cedar is applied with the utmost precision to provide the perfect home for cigars. Contrary to popular belief, Elie Bleu recommends that water not be used on their cedar lining to boost humidity. Construction is of such quality, no additional moisture is necessary. Applying water could also damage the finely sanded cedar lessening the effectiveness of the humidor.

Other aspects of the interior add to each humidor's reliability and style, including heavy-duty hinges, usually of gold or silver plate. These hinges provide durability and smooth operation of the lid, helping to ensure the perfect seal. Many Elie Bleu humidors include attractive lock and key sets for added security, as well as cedar dividers to better organize cigars.


Every Elie Bleu humidor features a gold-plated or silver-plated Elie Bleu humidifier that delivers reliable passive humidity control. Adjustable ventilation openings offer greater flexibility in tailoring the environment to fit the needs of the cigars. Just add distilled water, set the ventilation openings to the desired level, and the humidifier does the rest. Elie Bleu includes multiple humidifiers with larger capacity humidors to better optimize humidity control.

Elie Bleu-branded needle hygrometers make it easy to keep an eye on those humidity levels and, as with the humidifiers, easily attach to the underside of the lid via magnets. Easy to read dials can be checked with just a glance, with the preferred range of relative humidity for cigars marked for convenience.


These features come together to create an ideal blend of form and function that have made Elie Bleu one of the most respected and revered humidor makers in the world today.

Humidors for a Lifetime
Each Elie Bleu humidor is an heirloom-quality creation that will prove an endless source of pride you can enjoy for a lifetime. If you want the very best in style and functionality created by artisans at the peak of their powers, then make Elie Bleu your humidor of choice today!
Additional
shipping costs
apply. Strikeout prices are suggested retail prices.