Hotline
1 (574)-607-4008
/
(800) 613-6219
|
Contact
FREE
U.S. Shipping (orders over $180)
100 DAY
Return Guaranteed
Humidor Accessories & Replacement Parts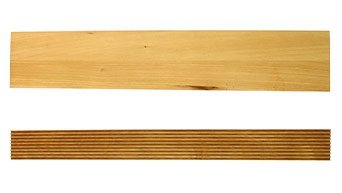 HumidorDiscount is here to help you not only find the best humidors for your cigar collection but also to help you keep your humidor working at the very peak of performance. Whether you want more flexibility in organizing your cigars, need to replace a humidor part, or simply want to upgrade your humidor's capabilities, you have plenty of options at HumidorDiscount. Need to add new cedar lining to your humidor? Easy! Here you will find the best Spanish cedar veneer from sustainable plantations in Western Africa. These high-quality veneers are kiln-dried so that they won't sweat or crack. Combined with the high moisture absorption rate and alluring character Spanish cedar lends to cigars, these veneers make for the ideal interior lining of your humidor. <PD40&&> You can even find Spanish cedar veneers with ventilation ribs. The unique ribbed design of these veneers improves airflow in the humidor, so that humidity is evenly distributed throughout. This ensures your cigars get all the humidity they need, no matter where they are located within the humidor. Want to better organize your cigars? No problem. HumidorDiscount's variety of cedar dividers will allow you to sort cigars with ease. With a broad selection of sizes, you will be able to find just the right divider for the job. No more fumbling through your humidor trying to find the cigar you want. <PD41&&> Optimized for use in adorini's popular line of humidors featuring RibTech, these dividers add efficiency and make it easier than ever before to reach for your favorite cigars without digging through your humidor to find them. <PD42&&> You can label each divider with adorini's innovative Divider Label Clips to keep track of each section of your humidor. Just pop them on a divider and insert your customized label. That's all it takes to catalog your cigars and enjoy a more efficient humidor. HumidorDiscount also has a collection of other accessories that will help take your humidor to the next level. Removable trays add greater versatility, service trays add a touch of flair and elegance to cigar presentation, and you can shed some light on your cigar collection with a LED humidor light. All of these accessories and replacement parts are designed to make your humidor the very best it can be, further enhancing your cigar experience. Don't make do with inferior or damaged materials. Give your humidor the best and get your humidor supplies from HumidorDiscount today!
All prices include already VAT. Free US shipping from $180. For order value under $180 additional
shipping costs
apply. Strikeout prices are suggested retail prices.