Hotline
1 (574)-607-4008
/
(800) 613-6219
|
Contact
FREE
U.S. Shipping (orders over $180)
100 DAY
Return Guaranteed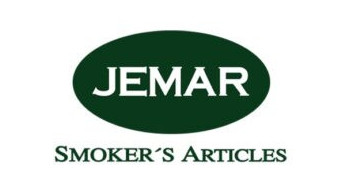 Jemar takes pride in offering humidors of the highest quality, carefully crafted using traditional artisan techniques. The humidors are made entirely of solid Lebanese cedar wood, including the interior, shelves, and dividers, which serve to support your cigars optimally. The hinges and locks of the humidors are made of premium German stainless steel, while all sides of the body are solidly and elegantly assembled without the use of glue.



For maintaining the ideal humidity inside, Jemar uses a durable acrylic polymer gel capable of absorbing moisture up to 450 times its weight. This gel ensures a constant humidity level of 70%. If the gel shrinks to about half its original size or the humidity falls below 70%, simply soak it in water for 10 to 15 minutes. The gel is completely safe for your health and does not affect the taste of your cigars.



Before placing your cigars in the humidor, we recommend wiping the interior cedar wood with a damp cloth and placing a bowl of water inside for a few days. This ensures optimal moisture for the wood and creates an ideal climate for your valuable cigars. With Jemar humidors, you can rest assured that your cigars will be stored in an environment that preserves their quality and flavors.


Discover the craftsmanship and commitment to quality of a Spanish company with production facilities in Italy.
All prices include already VAT. Free US shipping from $180. For order value under $180 additional
shipping costs
apply. Strikeout prices are suggested retail prices.