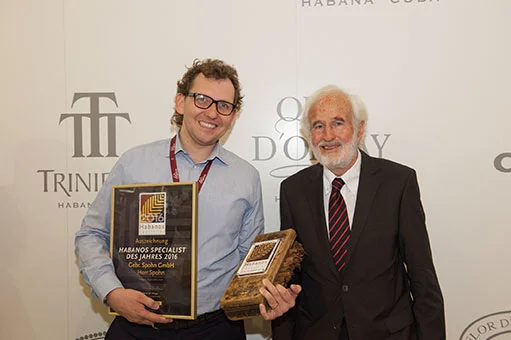 HumidorDiscount has been growing steadily since its establishment in the year 1999, from its humble beginnings in our parents' garage and basement, to its position today as the leading internationally operating online seller of cigar accessories, with clients in over 140 countries.
Our obsessions
All these years we have been striving to learn everything there is to know about this niche, so that we have become passionate about cigar storage and cigar accessories, to the point of obsession. Our Humidor Guide has become the standard reference on humidors with translations in over 30 languages. At first glance, one humidor can seem to be as good as any other. But when you stop to take a closer look, there are tremendous differences in terms of both humidification systems and humidor construction which can have a real impact on the condition and taste of your cigars. We are obsessed with identifying the best products, with innovative ideas leading to superior performance, and which offer real value for the money. It is far too easy to be blinded by fancy luxury brand names but the over 10000 product reviews written by our clients make it simple to choose a humidor.
We strive for excellence through:
- Offering the best value
- Logistics
- Customer service
We offer the best value to our customers. We want every visitor to the HumidorDiscount online shop to rest assured that they will get the lowest price around. Every purchase on HumidorDiscount is covered by our lowest price guarantee. In addition we offer very favorable shipping terms; over 90% of all orders in our shop qualify for free shipping (see shipping costs).
Logistics: Our clients want to receive their orders with as short a wait period as possible. Many of the orders placed in our shop are bought as gifts so the buyer needs to be sure that the product will arrive on time. Serving customers around the globe, this poses a logistical challenge, even more so considering our commitment to offering very favorable shipping costs. To address this, we've come up with a logistics solution where our products are stocked on three continents in warehouses in Germany, the US, Japan, France, Italy, the UK and Spain. This assures that most clients in Europe and North America receive their orders within 48h of shipment. If a product is not in stock at the warehouse closest to the customer, we ship from elsewhere via UPS worldwide service, without any additional cost to the client. Upon shipment, every buyer receives an email notification including a tracking code, which makes it possible to determine the exact location of each package at any given moment, from shipment till delivery.
Customer Service: We know that friendly and knowledgeable customer service is critical for a positive buying experience. If you have any questions or concerns about any of our products, don't hesitate to contact one of our consultants who will be happy to help. Should you have any suggestions for improvement, we want to hear them. Please let us know and help us in our goal to continuously improve the customer experience. As part of our dedication to excellence in customer service we offer a 100-day return policy.

Facts and figures
Year of foundation: 1999
Founders: Felix Spohn, Dr. oec. Daniel Spohn
Director: Felix Spohn
Clients in over 140 countries worldwide
Total products sold: >500.000
Number of reviews of our top humidor: >1.000 (with average client rating of 4.5 out of 5 stars)
Clients rated our service: 4.7 out of 5 stars
Yearly website visitors: >1.000.000
HumidorDiscount is operated by Gebr. Spohn GmbH
1999
- Foundation and direct sales from parents' home. The company stared out in the basement, then expanded into the garage and attic.
- Launch of online shop in German and English. Already with free shipping and best-price guarantee. In 1999 HumidorDiscount was one of the first online shops worldwide to specialize in cigar accessories.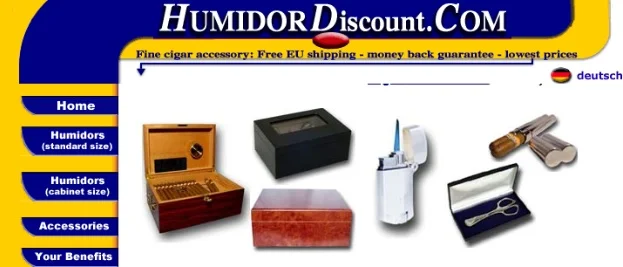 2000
- Moved into an old WWII bunker, shared with another company selling coffins to Goth clientele.
- Design of own product line of humidors
2003
- Moved to modern warehouse/office facilities (finally!!)
2005
- International Expansion: France and Italy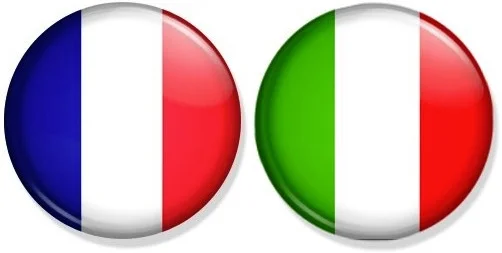 - Acquisition of the most popular German cigar site at the time.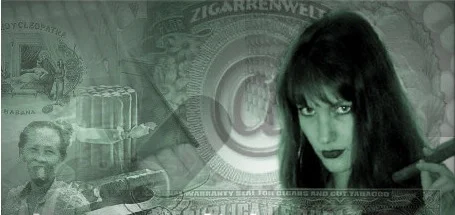 2006
- International Expansion: Spain, Sweden, Netherlands, Russia, Japan

2007
- Opening of brick & mortar retail store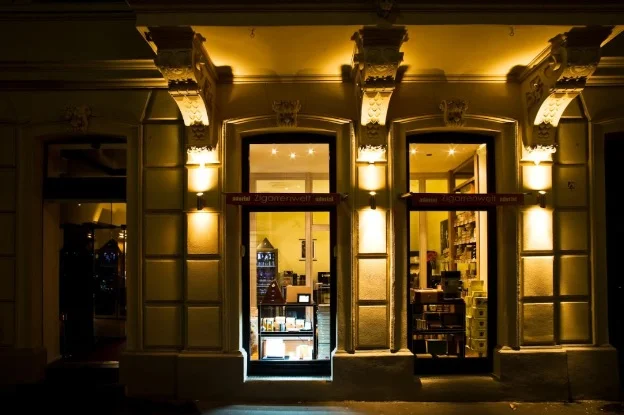 2013
- Opening of modern retail store with large walk-in humidor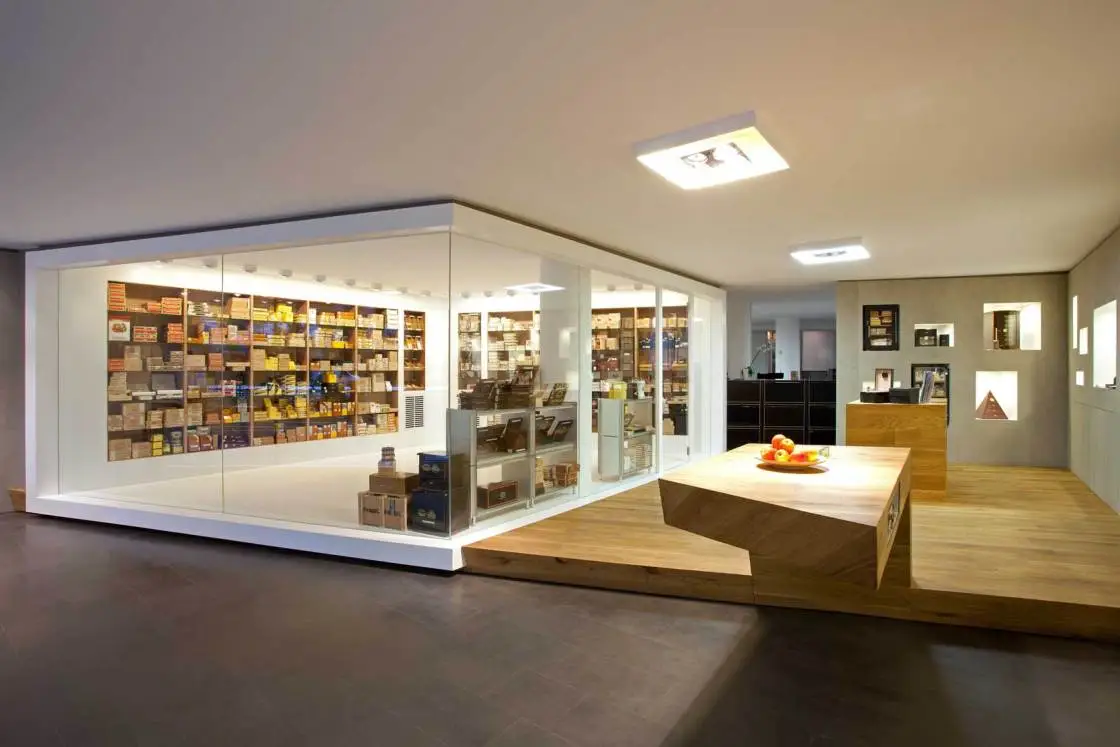 2014
- Launch of new online shop for accessories and men's gifts in luxury sector
2015
- Launch of own brand of premium aged rum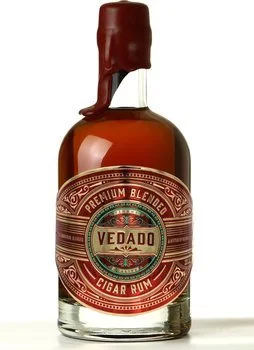 2016
- Received the Habanos Specialist of the Year Award. In the picture Felix Spohn is receiving the coveted award from Heinrich Villiger, chairman of Villiger & Söhne AG, "one of the most formidable players in the cigar industry" according to cigar aficionado magazine.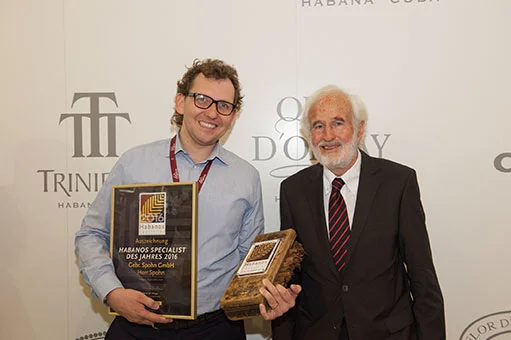 - Launch of Perfectsmoke website for pipe smokers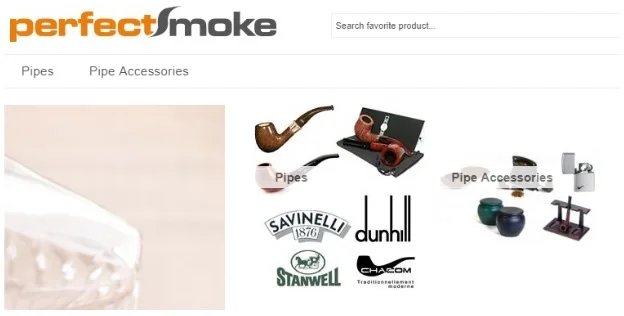 - Host and organizer of the first "Big Smoke" in Cologne, one of the largest gatherings for cigar smokers in Europe. These last years, our event has been attended by a Who's Who of the cigar industry including: J.C. Newman Family, Antonio Gomez (La FLor Dominicana), Jonathan Drew (Drew Estate), Néstor Andrés, Gustavo, José Luis Plasencia (Plasencia), Juan Lopez (Gurkha), Kaizad Hansotia (Gurkha), Glenn Case (Kristoff Cigars), Bradley Rubin (Alec Bradley), George Sosa & Ralph Montero (Alec Bradley), Robert Caldwell (Caldwell Cigars), Jeremy Casdagli (Bespoke Cigars), Omar de Fries (Fratello Cigars), Jorge & Orlando Padrón (Padrón Cigars), Rocky Patel, Hamlet Paredes (Rocky), Juan Ignacio Martínez (Joya de Nicaragua), Pete Johnson (Tatuaje), Jaime & Janny Garcia (My father Cigars), Jan Vistisen (Royal Danish Cigar), Christian Eiroa (Eiroa Cigars, Camacho), Sam Reuter (Davidoff), Didier Houvenaghel (Nicarao, La Ley, Pitbull), Abdel Yousuf 'AJ' Fernandez (AJ Fernandez), Raymondo Bernasconi (Gilbert De Montsalvat)

Picture from Big Smoke Köln with Paul Segal, Kolja Kukuk, Felix Spohn and Rocky Patel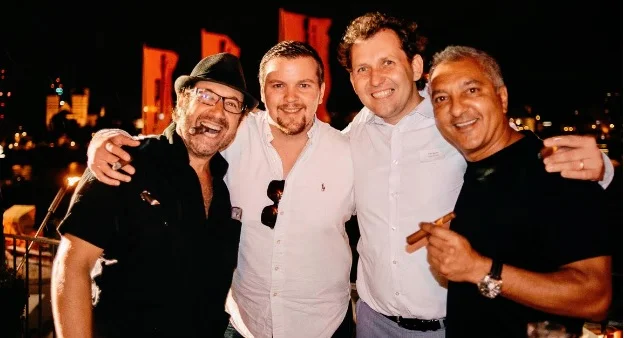 2017
- Expansion of online store into 22 languages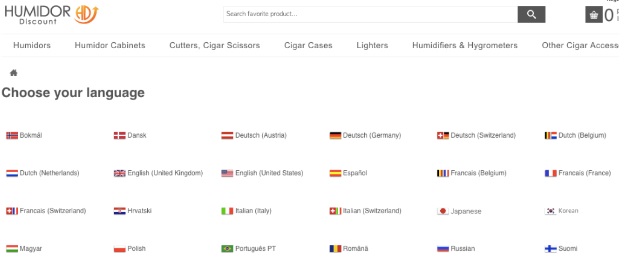 - Opening of Cigar Lounge
2018
- 70.000 € handcrafted antique Cassaforte Humidor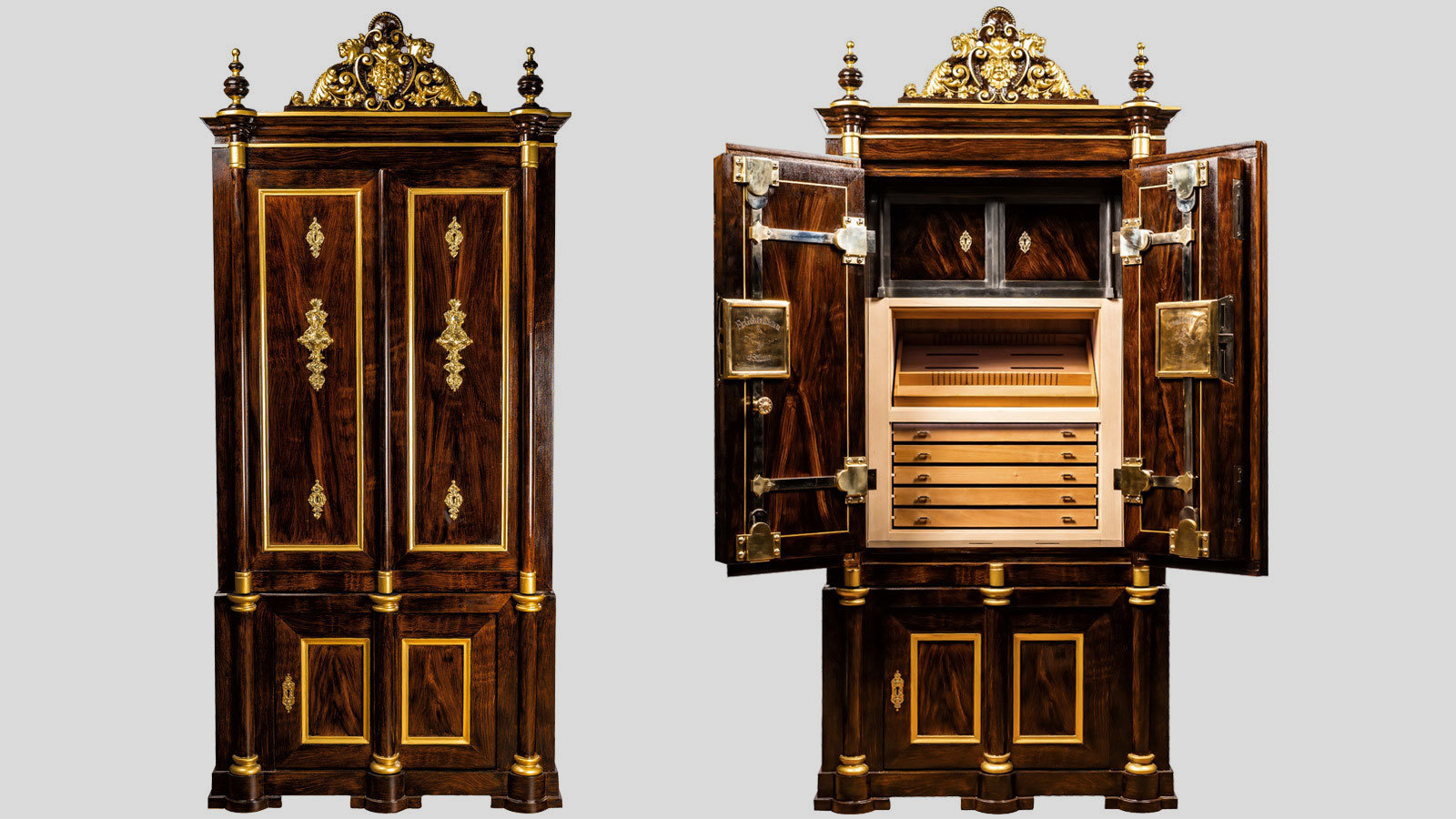 - Launch of own line of premium aged cigars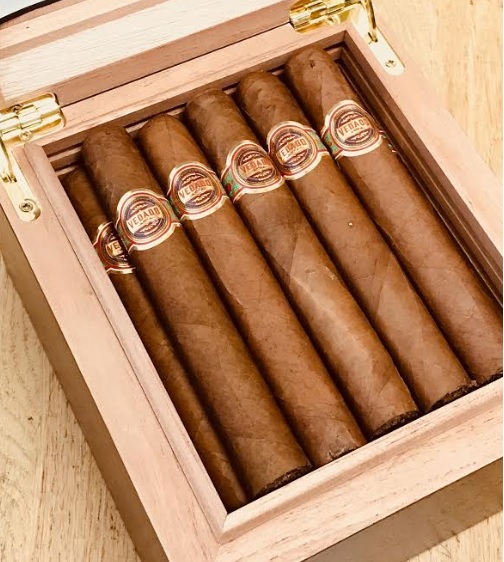 Director
Felix Spohn
Customer Service
André Batzer (director customer service), Irmgard, Katharina, Gergö International: Rubén (ES), Junichi (JP), Antonio (IT), Irina (RU), Louise (SV), Madly (FR), Natalia (PL), Iris (EN, ES, FR)
IT
Josep (director of web development), Valerian (web development), Thomas (IT), Matias (full stack designer)
Accounting
Tobias Hölscher (director accounting), Gisela, Dagmar, Mischa
Order Processing
Maren, Margit, Christoph
Other
Moritz (product management), Jannik (product development), Jelena (store manager), Hülya (office), Fabian