Hotline
1 (574)-607-4008
/
(800) 613-6219
|
Contact
FREE
U.S. Shipping (orders over $180)
100 DAY
Return Guaranteed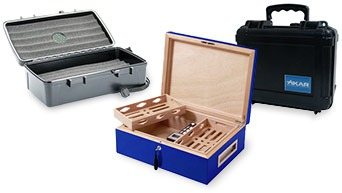 In this category you will find, among others, the VillaSpa range of humidors, which are characterized by their fully automated, electronically controlled humidification systems called CigarSpa. Additionally there are some travel humidors.
All prices include already VAT. Free US shipping from $180. For order value under $180 additional
shipping costs
apply. Strikeout prices are suggested retail prices.